Robert Frank "Good Days Quiet" & Brian Graham "Goin' Down the Road"
Robert Frank was born in Zurich in 1924 and immigrated to the United States in 1947. He divided his time between New York City and Mabou, Nova Scotia, where he lived and worked on a seasonal basis. Brian Graham, born in Glace Bay, Canada, in 1951, has been his neighbour. They became friends and Graham took photographs of Robert Frank's world. Frank then invited him to accompany him to New York for the winter and to be his assistant.
This exhibition at the Inverness County Center beautifully combines Graham's book, the personal insight into Robert Frank's work and life, with the last autobiographical book Frank worked on before his death in 2019.
From the books to the wall: curator Gerhard Steidl shows how books can be exhibited: printed on a new medium (newsprint in acrylic inkjet technology) and pinned to walls.

Vernissage Friday, 18th August 6-8 pm

---
ICCA, 16080 HWY-19, Inverness, Nova Scotia, B0E 1N0
Gallery hours: Tuesday — Sunday: 12pm — 5pm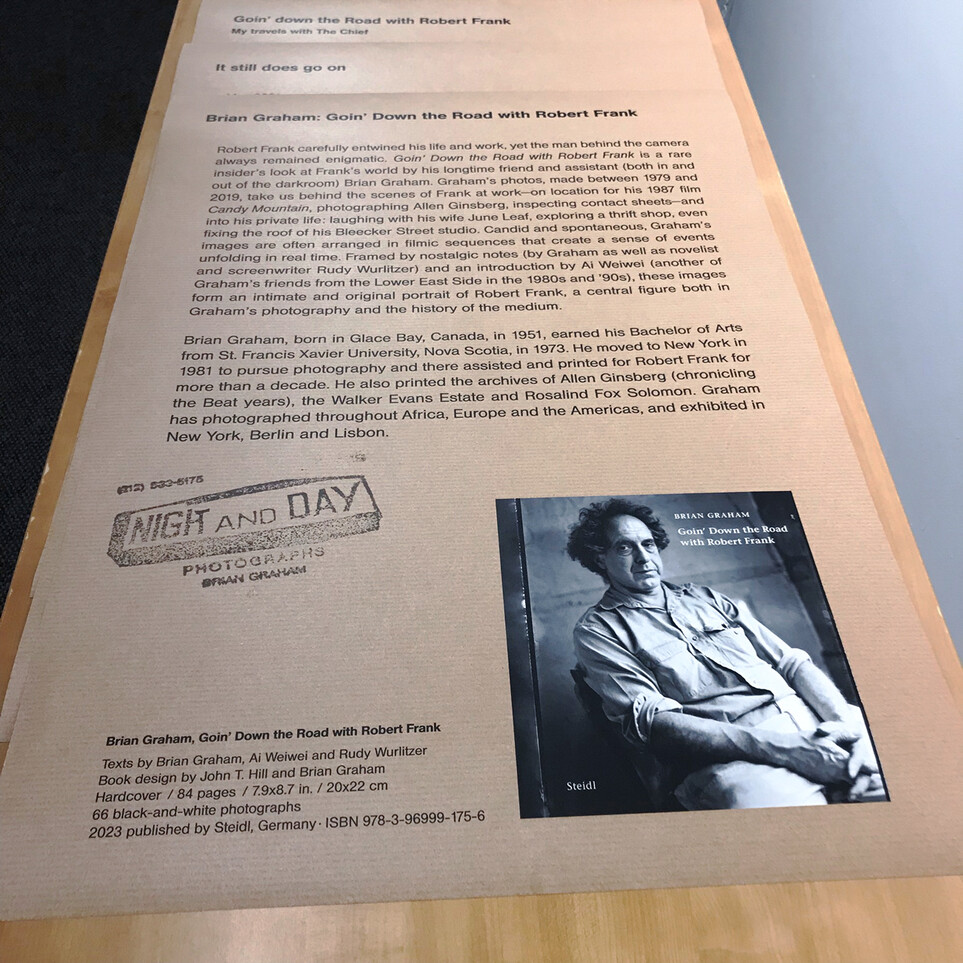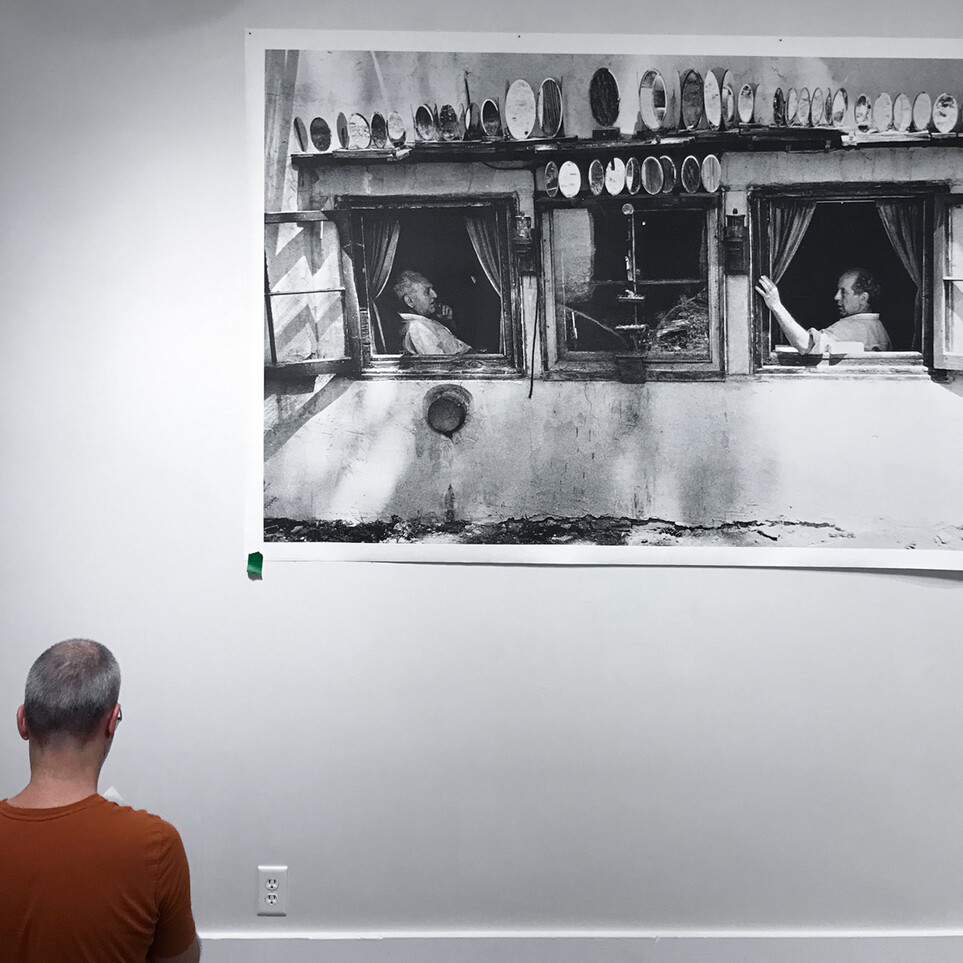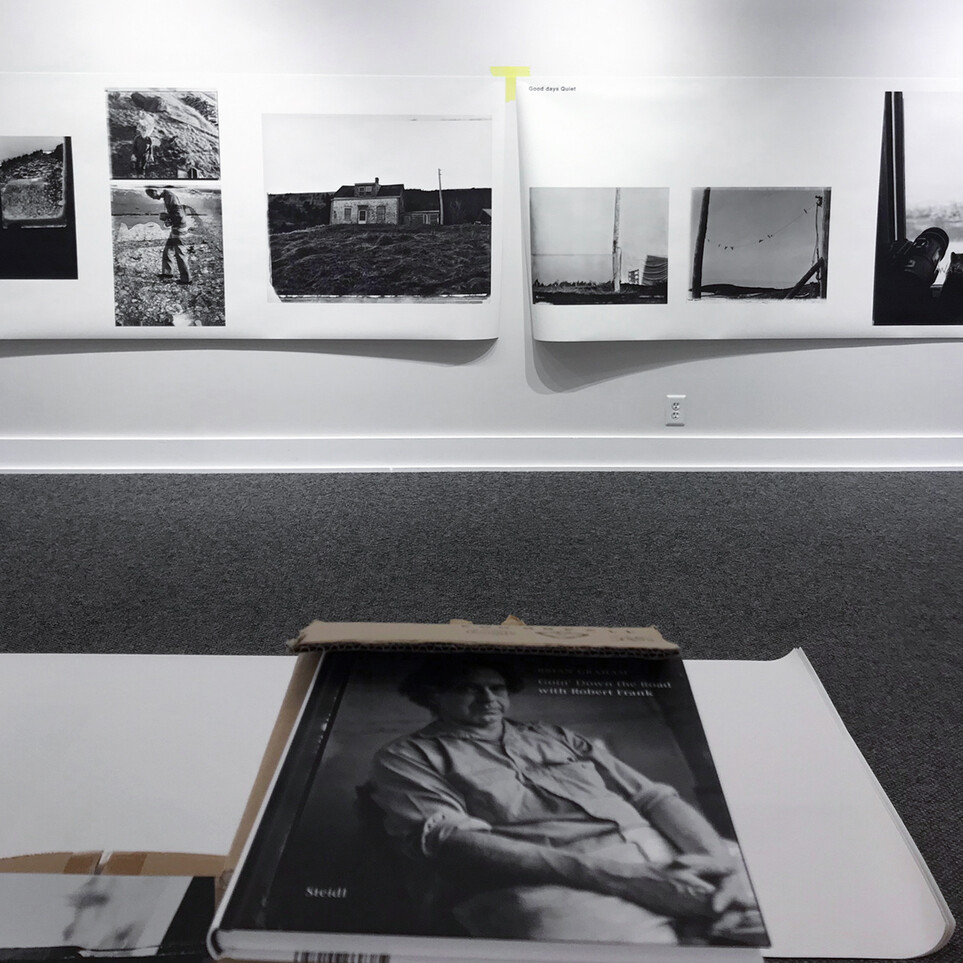 Set up images: Allen Crooks